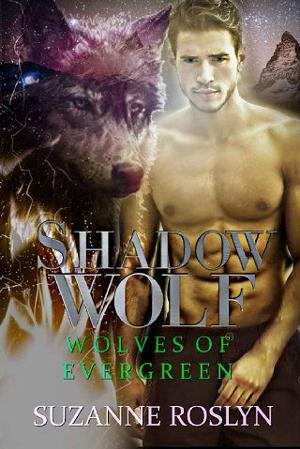 A mistake has been made…
And wolf shifter, Jacob Grayson intends to make good on it. Years ago, he gave up his rights to claim his true mate to his brother. Now a widow with twin girls, Kasa agrees to return to her pack and raise her children, but when a stranger tries to take one of her girls, she must turn to the man who broke her heart long ago.
Jacob can't hold back his feelings for Kasa and his need to claim her as his mate any longer. He'll have to convince her his intentions are true this time, especially before something happens to one of those precious little girls he thinks of as his own.
When Kasa and the girls go missing, Jacob will have to rely on an unlikely source to get her back and confront the one person he never thought to see again.
Book Details
File Nameshadow-wolf-by-suzanne-roslyn.epub
Original TitleShadow Wolf (Wolves of Evergreen Book 2)
Creator

Suzanne Roslyn

Languageen
IdentifierMOBI-ASIN:B07RQ153HD
Publisher

Ember Secrets

Date2019-05-13T16:00:00+00:00
File Size166.851 KB
Table of Content
1. TITLE PAGE
2. Copyright
3. CHAPTER 1
4. CHAPTER 2
5. CHAPTER 3
6. CHAPTER 4
7. CHAPTER 5
8. CHAPTER 6
9. CHAPTER 7
10. CHAPTER 8
11. CHAPTER 9
12. CHAPTER 10
13. CHAPTER 11
14. CHAPTER 12
15. CHAPTER 13
16. CHAPTER 14
17. CHAPTER 15
18. CHAPTER 16
19. CHAPTER 17
20. CHAPTER 18
21. Glossary
22. Name meanings
23. EXCERPT
24. About Suzanne Roslyn
25. Also by Suzanne Roslyn