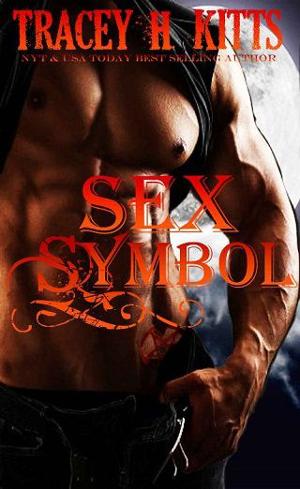 Everyone in Peace, Mississippi is hiding a secret. Or so it seems to Lucy Harper.
Her sleepy hometown is turning out to be far from peaceful, what with shapeshifters, vampires, and other creatures of the night cropping up.
Her sexy new boyfriend is not only the hottest guy she's ever met, he's hiding some pretty big secrets himself, including what and who he really is.
As if that wasn't enough to deal with, her new tattoo, as it turns out, is more than a picture of her favorite flower, according to the local werewolf pack, it's a "sex-symbol." This symbol might lead to a fight to determine who is wolf enough to claim her as their mate.
Book Details
File Namesex-symbol-by-tracey-h-kitts.epub
Original TitleSex Symbol
Creator

Tracey Kitts

Languageen
IdentifierMOBI-ASIN:B07RJJJ81M
Date2019-05-02T23:00:00+00:00
File Size277.984 KB
Table of Content
1. Chapter One
2. Chapter Two
3. Chapter Three
4. Chapter Four
5. Chapter Five
6. Chapter Six
7. Chapter Seven
8. Chapter Eight
9. Chapter Nine
10. Chapter Ten
11. Chapter Eleven
12. Chapter Twelve
13. Chapter Thirteen
14. Chapter Fourteen
15. Chapter Fifteen
16. Chapter Sixteen
17. Chapter Seventeen
18. Chapter Eighteen
19. Chapter Nineteen
20. Chapter Twenty
21. Chapter Twenty-One
22. Chapter Twenty-Two
23. Chapter Twenty-Three
24. Chapter Twenty-Four
25. Chapter Twenty-Five
26. Chapter Twenty-Six
27. Chapter Twenty-Seven
28. Chapter Twenty-Eight
29. Chapter Twenty-Nine
30. Chapter Thirty
31. Chapter Thirty-One
32. Epilogue