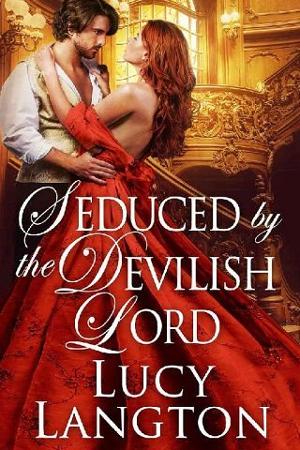 When a letter arrived in Emily's hands, her whole world was shaken. Her engagement to Lewis, the son of the Earl of Huntingdon was brazenly cancelled and her life spiraled down. All she was left with is her family and writing. Now, she has no option but to try and stand on her own feet again. Will she be able to overcome rejection and find true love again?
Charles Scarsdale is the second son of the Duke of Richmond, but if he had not been born a peer, it would have made no difference to him. After meeting Emily in the most unlikely of situations there is an instant passion growing between them. Charles is desperately searching for a good manuscript, and he is lucky enough to finally find it. But, is it a coincidence that the manuscript is written by the passionate young Lady or pure fate?
Life has meaning when love is in it but what happens when the demons refuse to leave, and the devil follows you wherever you go. Will Emily and Charles be able to overcome their obstacles and live happily ever after?
Book Details
File Nameseduced-by-the-devilish-lord-by-lucy-langton.epub
Original TitleSeduced by the Devilish Lord: A Historical Regency Romance Book
Creator

Lucy Langton

Languageen
IdentifierMOBI-ASIN:B07QNG6G5X
Date2019-04-12T23:00:00+00:00
File Size543.909 KB
Table of Content
1. Seduced by the Devilish Lord
2. Table of Contents
3. Seduced by the Devilish Lord

Introduction
Chapter 1
Chapter 2
Chapter 3
Chapter 4
Chapter 5
Chapter 6
Chapter 7
Chapter 8
Chapter 9
Chapter 10
Chapter 11
Chapter 12
Chapter 13
Chapter 14
Chapter 15
Chapter 16
Chapter 17
Chapter 18
Chapter 19
Chapter 20
Chapter 21
Chapter 22
Chapter 23
Chapter 24
Chapter 25
Epilogue

4. The Forbidden Passion of a Governess

Introduction
Chapter 1
Chapter 2