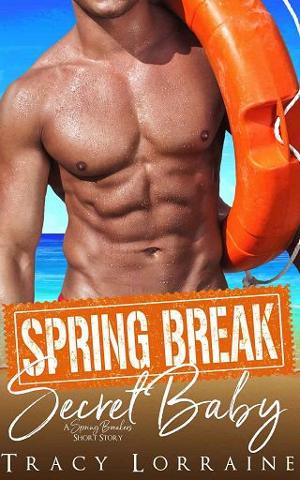 She was my everything.
My best friend.
My girl.
My future.
It was meant to be the night that marked the beginning of lives together. Instead, I was forced to walk away.
That is, until our worlds collided once again. Now, I've only got a few days to prove I didn't leave her willingly all those years ago. I'm prepared to fight to win her back, but what I'm totally unaware of is that it's not just her heart on the line, and it wasn't just her I walked away from that night.
She's keeping a secret.
One that's going to change my life forever.
Book Details
File Namesecret-baby-by-tracy-lorraine.epub
Original TitleSpring Break Secret Baby: A Spring Breakers Short Story
Creator

Lorraine, Tracy

Languageen
Identifier3432991909
Date2019-04-06
File Size1.403 MB
Table of Content
1. Full Page Image
2. Copyright
3. Dedication
4. Contents
5. Chapter 1
6. Chapter 2
7. Chapter 3
8. Chapter 4
9. Epilogue
10. Acknowledgments
11. The Flirt Club!
12. The Spring Breakers
13. Read Falling For Daniel for FREE!
14. About the Author
15. Also by Tracy Lorraine
16. Sneak Peek
17. Sneak Peek - All Star Player