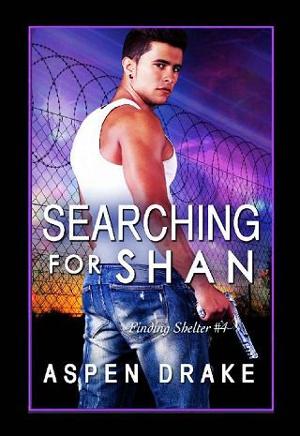 Shan Masterson has worked in forensics analysis at the San Antonio PD for almost three years. In that time, she's seen a lot of evidence pass by her desk. But when something from the past shows up where it shouldn't, she knows there's a dirty cop in the force.
Travis is enjoying his retirement when Zane Fillmore calls him out of the blue.
Zane believes Shan is still alive, even though her car was blown up and her remains were supposedly identified in it.
Travis doesn't want to get involved, especially when he doesn't have all the facts, but he has no choice. He can't just turn his back on this woman in danger.
They soon realize Shan might have discovered something that makes her the target of the most powerful people in the city. With their budding relationship threatened by the demons they can't ignore, Travis and Shan have some hard decisions to make.
Book Details
File Namesearching-for-shan-by-aspen-drake.epub
Original TitleSearching for Shan (Finding Sheltering Book 4)
Creator

Aspen Drake

Languageen
IdentifierMOBI-ASIN:B07M9PRPRP
Date2019-03-24T16:00:00+00:00
File Size225.897 KB
Table of Content
1. Title Page
2. Contents
3. 1. Shan
4. 2. Travis
5. 3. Shan
6. 4. Travis
7. 5. Shan
8. 6. Travis
9. 7. Shan
10. 8. Travis
11. 9. Shan
12. 10. Travis
13. 11. Shan
14. 12. Travis
15. 13. Shan
16. 14. Travis
17. 15. Travis
18. 16. Travis
19. Also by Aspen Drake
20. Epilogue