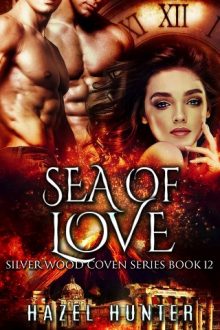 A fractured team, a lethal foe, but the biggest enemy is time.
As Vesuvius rumbles above the ancient city of Pompeii, Summer and her team hunt for the first Fae artifact. But before they even begin, they are behind. The rogue Wiccans not only have a head start, they're willing to do anything to win.
As Michael, Troy, the Templars, and the Fae form uneasy alliances, they struggle to avoid deadly traps. The historic city has its charms, but a vein of cruelty runs through it as well. As the team closes in on the powerful Fae artifact, it leads them to the most unlikely of places.
Book Details
File Namesea-of-love-by-hazel-hunter.epub
Original TitleSea of Love (Book Twelve of the Silver Wood Coven Series): A Paranormal Romance Novel
Creator

Hazel Hunter

Languageen
IdentifierMOBI-ASIN:B06XS972VL
Publisher

Allure Press

Date2017-04-18T18:30:00+00:00
File Size147.661 KB
Table of Content
1. HH ONLINE
2. Chapter 1
3. Chapter 2
4. Chapter 3
5. Chapter 4
6. Chapter 5
7. Chapter 6
8. Chapter 7
9. Chapter 8
10. Chapter 9
11. Chapter 10
12. Sneak Peek
13. GET A FREE BOOK
14. ENJOY THIS BOOK?
15. MORE BOOKS BY HH
16. Dedication
17. Copyright
18. Making Magic