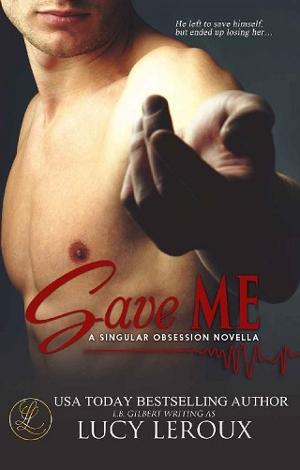 He left to save himself, but ended up losing her…
Two years ago Eric Tam left Las Vegas, his career in shambles. Now he's rebuilt his life, but it's conditional on one thing—he can't go back. Until he gets the one phone call that changes everything. The girl he left behind is in trouble with their mutual boss.
It's been years since Andie saw her first love, Eric. And she definitely doesn't want to see him now, not when her life is a complete mess. But unlike Eric once did, her problems aren't going away. She's trusted the wrong people. Soon it becomes clear it's not just her job on the line. It's her life.
Book Details
File Namesave-me-by-lucy-leroux.epub
Original TitleSave Me: A Singular Obsession Novella
Creator

Lucy Leroux

Languageen
IdentifierISBN:9781942336167
Publisher

Candy Cap Publishing

Date2017-08-31T16:00:00+00:00
File Size930.969 KB
Table of Content
1. Chapter 1
2. Chapter 2
3. Chapter 3
4. Chapter 4
5. Chapter 5
6. Chapter 6
7. Chapter 7
8. Chapter 8
9. Chapter 9
10. Chapter 10
11. Chapter 11
12. Chapter 12
13. Chapter 13
14. Chapter 14
15. Chapter 15
16. Chapter 16
17. Chapter 17
18. Chapter 18
19. Chapter 19
20. Chapter 20
21. Chapter 21