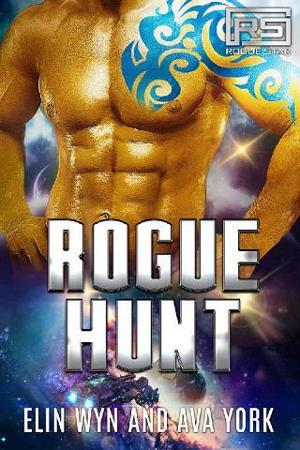 I just wanted to save the cute little critter…
Cute, little alien critter, but still.
It needed my help getting out of that awful cage.
If surly, growly Aavat didn't want to help, all he had to do was shrug those broad, bronze shoulders. Surely there'd be nothing one little human could do to encourage him, right?
How was I supposed to know how much trouble it would lead to?
Book Details
File Namerogue-hunt-by-elin-wyn.epub
Original TitleRogue Hunt: A Science Fiction Alien Romance (Rogue Star Book 2)
Creator

Elin Wyn

Languageen
IdentifierMOBI-ASIN:B07P2K12RX
Publisher

ClockWalk Press

Date2019-03-13T16:00:00+00:00
File Size326.601 KB
Table of Content
1. Title Page
2. Contents
3. Aavat
4. Shenna
5. Aavat
6. Shenna
7. Aavat
8. Shenna
9. Aavat
10. Shenna
11. Aavat
12. Shenna
13. Aavat
14. Shenna
15. Aavat
16. Shenna
17. Aavat
18. Shenna
19. Aavat
20. Shenna
21. Aavat
22. Shenna
23. Aavat
24. Shenna
25. Aavat
26. Shenna
27. Aavat
28. Shenna
29. Aavat
30. Shenna
31. Aavat
32. Shenna
33. Epilogue - Shenna
34. Letter from Elin
35. Rogue Instinct
36. Please don't forget to leave a review!
37. Given: Star Breed Book One
38. Vrehx: Conquered World Book One
39. About the Author
40. Copyright