Rock Mountain Man by Kate Gilead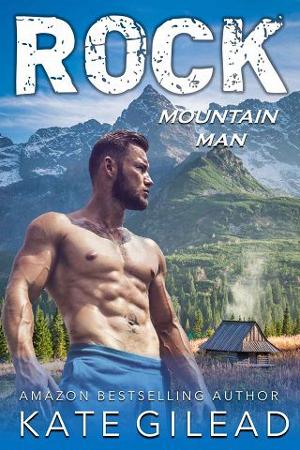 Zoey: After years of abuse at my crazy Aunt's hands, I finally work up the courage to flee when the opportunity presents itself. My Mother's legacy awaits me, across the border and the continent: Safety, tucked away in the peaks and valleys of the Canadian Rocky Mountains.
Rock: When my Dad picks up a hitchhiker in town whose destination is our neighbor's long-empty property, at first, I want nothing to do with it. Why should I, when I already have so much to attend to at home? But Dad convinces me to go check out the situation, just to make sure everything's cool. And when I do, I find out that Fate can move a proverbial mountain to soften a stubborn man's stony heart.
File Name:rock-mountain-man-by-kate-gilead.epub
Original Title:Rock Mountain Man: Men on a Mission Book Six
Creator:

Gilead, Kate

Language:en
Identifier:2430150332
Date:2019-08-10
File Size:265.384 KB
Table of Content
1. Title Page
2. Copyright
3. Contents
4. Chapter 1
5. Chapter 2
6. Chapter 3
7. Chapter 4
8. Chapter 5
9. Chapter 6
10. Chapter 7
11. Chapter 8
12. Chapter 9
13. Chapter 10
14. Chapter 11
15. Chapter 12
16. Chapter 13
17. Epilogue: Chapter 14
18. 14. JACKED Sample Chapter
19. Also by Kate Gilead