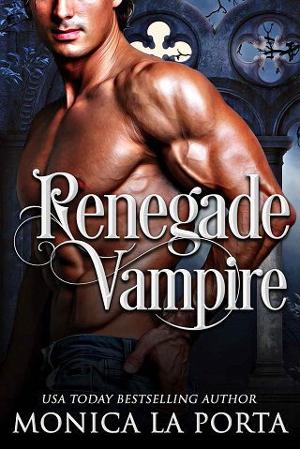 Princesses & Monsters: Not your mother's fairy tale
Stella:
Once upon a time, I was a princess, a real one, but the fairy tale is over.
After my parents died, my aunt Marella raised me as her own, but now she's gone too.
Tomorrow, I'll be kicked out of my ancestral home with nowhere to live.
I'm desperate.
Desperate enough to consider the unthinkable—becoming a companion and selling myself to a rich and powerful man.
The escort agency caters to a special clientele, though—one I never even imagined existed.
Will I be able to go through with it?
Fabian:
I've been protecting Stella for a long time, but she doesn't know it.
To her, I'm Fabian Laurentis, world-famous actor and playboy. But I'm so much more than that. I'm an ancient and powerful vampire, and the only reason she's still alive.
She's about to make the worst mistake of her life, and I refuse to let her.
She's mine.
She won't belong to anyone else, but me.
Book Details
File Namerenegade-vampire-by-monica-la-porta.epub
Original TitleRenegade Vampire (The Immortals Book 12)
Creator

Monica La Porta

Languageen
IdentifierMOBI-ASIN:B07QD37GKH
Date2019-05-06T18:30:00+00:00
File Size296.975 KB
Table of Content
1. Title Page
2. Copyright
3. Dedication
4. Contents
5. Prologue
6. Chapter 1
7. Chapter 2
8. Chapter 3
9. Chapter 4
10. Chapter 5
11. Chapter 6
12. Chapter 7
13. Chapter 8
14. Chapter 9
15. Chapter 10
16. Chapter 11
17. Chapter 12
18. Chapter 13
19. Chapter 14
20. Chapter 15
21. Chapter 16
22. Chapter 17
23. Chapter 18
24. Chapter 19
25. Chapter 20
26. Chapter 21
27. Chapter 22
28. Chapter 23
29. Chapter 24
30. Chapter 25
31. Chapter 26
32. Chapter 27
33. Chapter 28
34. Epilogue
35. Afterword
36. Backstory
37. Acknowledgments
38. About the Author