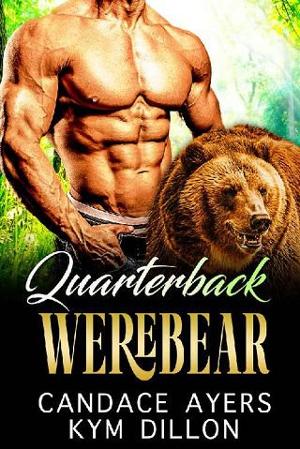 Growing up on her dad's ranch, Wesley Reed always regarded Chloe as a kid sister.
Until he didn't.
One fateful night, he learned two terrifying facts—first, he is bear shifter, and second, Chloe is his mate.
Determined not to reveal either to her for fear of ruining her promising future, Wesley left Jackson Valley. For good.
Chloe Holt has had a crush on her dad's ranch hand, Wesley, since she was eight years old. In her eyes, there has never been any boy that has even come close to Wesley.
She always hoped that one day she'd catch his eye—that one day he'd see her not as a girl, but as a woman.
That day never came. Instead, he disappeared—gone without so much as a goodbye.
Now, all these years later, fate has caused Chloe and Wesley to cross paths.
Will they finally get a chance to find happiness with one another?
Book Details
File Namequarterback-werebear-by-candace-ayers.epub
Original TitleQuarterback Werebear (Jackson Valley Shifters Book 3)
Creator

Candace Ayers

Languageen
IdentifierMOBI-ASIN:B07SNGNSP1
Publisher

Lovestruck Romance

Date2019-06-02T16:00:00+00:00
File Size378.366 KB
Table of Content
1. Copyright
2. Join our group
3. Contents
4. Title Page
5. Story Description
6. Chapter 1
7. Chapter 2
8. Chapter 3
9. Chapter 4
10. Chapter 5
11. Chapter 6
12. Chapter 7
13. Chapter 8
14. Chapter 9
15. Chapter 10
16. Chapter 11
17. Chapter 12
18. Chapter 13
19. Chapter 14
20. Chapter 15
21. Epilogue
22. Special Offer
23. Enjoy A Free Sneak Peek…
24. Join our group
25. Other books from Candace Ayers…