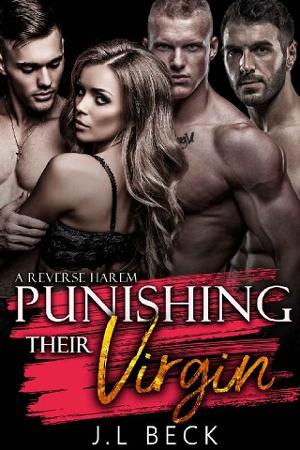 Three gorgeous, possessive, over the top alpha's that want to share me, that want to punish me.
I'm a bad girl, a very, very bad girl and I've got my sights set on the Maxwell triplets. They're three of the hottest billionaires in New York and they also happen to be my bosses.
It's always been my dream to be taken by more than one man, but I never thought I'd want three.
There's Jake, the dominant alpha, that wants to spank me.
Micah, the sensitive alpha that makes love to my mouth in a way no man ever has before…
…..and least we forget Trevor the fun, try anything alpha.
When they find out their sweet, little assistant is still a virgin, and better yet has a fantasy she wants to fullfill they promise nothing but pleasure, mixed with a little bit of punishment.
Things are heating up at Maxwell Industries…will love finally bloom, or will it end in nothing but a fantasty?
Book Details
File Namepunishing-their-virgin-by-j-l-beck.epub
Original TitlePunishing Their Virgin: A Reverse Harem Office Romance
Creator

J.L. Beck

Languageen
IdentifierMOBI-ASIN:B07FCWL9Q3
Date2018-07-08T16:00:00+00:00
File Size364.184 KB