Picture Purrfect by Jena Wade
no ratings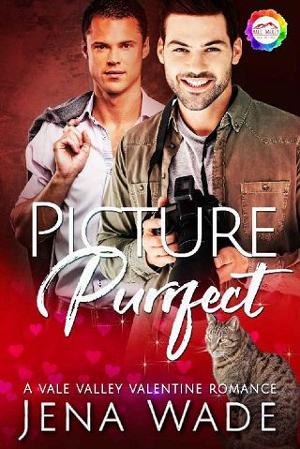 Eric has lived in Vale Valley for most of his life. He's witnessed the magic of the town help couples find their fated mates and one true loves. All he's ever wanted was a love for himself like his dads have, unfortunately, his love may be outside of Vale Valley's reach.
When his best friend Tony arrives out of the blue, he dares not hope that they could have their own happily ever after in Vale Valley.
Tony is a world traveler. He never stays in one place for too long, and has never expressed interest in settling down.
When he makes an impromptu trip to Vale Valley and starts treating Eric like he's the love of his life, Eric can't bring himself to trust it. Instead, he keeps Tony at arm's length, even as Tony helps him establish his new photography studio.
With their newly devised plan, Eric and Tony will capture and celebrate the love of Vale Valley couples in time for Valentine's Day, but will the two of them let the love they share slip through their fingers?
File Name:picture-purrfect-by-jena-wade.epub
Original Title:Picture Purrfect: A Valentine Romance (Vale Valley Season 2 Book 4)
Creator:

Jena Wade

Language:en
Identifier:MOBI-ASIN:B07MM2TP6T
Publisher:

Jena Wade

Date:2019-01-30T16:00:00+00:00
File Size:209.370 KB
Table of Content
1. Table of Contents
2. Title Page
3. Copyright
4. Chapter One
5. Chapter Two
6. Chapter Three
7. Chapter Four
8. Chapter Five
9. Chapter Six
10. Chapter Seven
11. Chapter Eight
12. Chapter Nine
13. Chapter Ten
14. Epilogue
15. More Vale Valley
16. Other Titles By Jena Wade
17. About Jena Wade