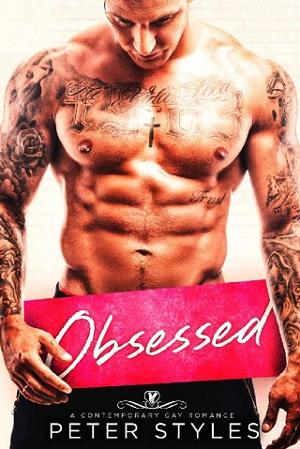 Some things are worth becoming obsessed over… especially when it's a hot new guy.
Workaholic literary agent Damien figures that romance just isn't in the cards for him – until he meets Eli, a gorgeous convention planner who dreams of being a writer. Before he knows it, the two are sharing a room… and a bed.
Unfortunately, Eli's work fails to live up to Damien's expectations (his writing work, that is…. the sex is GREAT), and he discovers his OCD medication has been left at home, all the way across the country. As Damien slips into withdrawal, he needs to convince his hot new lover that he's not losing his mind.
Book Details
File Nameobsessed-by-peter-styles.epub
Original TitleObsessed: A Contemporary Gay Romance
Creator

Peter Styles

Languageen
IdentifierMOBI-ASIN:B078PSFSXL
Date2017-12-27T16:00:00+00:00
File Size219.516 KB
Table of Content
1. End of Book – Please Read This
2. Free Books!!!
3. Chapter 1
4. Chapter 2
5. Chapter 3
6. Chapter 4
7. Chapter 5
8. Chapter 6
9. Chapter 7
10. Chapter 8
11. Chapter 9
12. End of Book – Please Read This
13. Acknowledgments
14. Obsessed