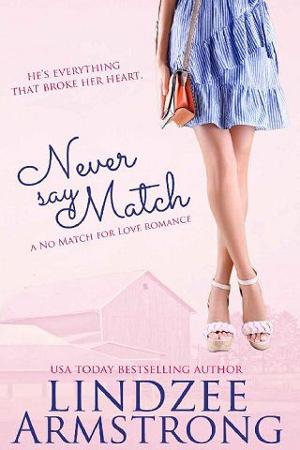 An actor researching a role. A cupcake cake shop owner with a broken heart. Can he convince her she's more than a stand-in heroine?
Cassidy Erickson refuses to obsess over the fame-chasing ex-fiancé who left her at the altar. Instead, she's focused on making her new cupcake shop a success. Then the unthinkable happens. Jase Larson—A-list actor and co-star of her heartless ex—shows up at the family ranch to research an upcoming role.
Jase's career is taking off, but years of chasing the perfect role hasn't filled the emptiness in his heart. When he visits Sunset Plains to prepare for a cowboy film, it feels like the place he was always meant to be—especially when he meets Cassidy, the stunning cupcake shop owner who can't seem to stand him. Too bad it's all temporary and he's returning to Hollywood in a month.
When a freak lighting storm fries the appliances at Cassidy's cupcake shop, Jase becomes her unexpected hero. But Cassidy can't shake the fear that she's just a fill-in heroine. Can Jase convince her that he's really a country boy at heart before he loses her forever?
This is a full-length sweet/clean contemporary romantic comedy that will delight readers who love Hallmark movies. Each book in this series by USA Today bestselling author Lindzee Armstrong can be read as a stand-alone.
This story was previously published as Cupcakes and Cowboys. It has been revised to connect to the No Match for Love series, and expanded so that it is now double the length of the original!
Book Details
File Namenever-say-match-by-lindzee-armstrong.epub
Original TitleNever Say Match (No Match for Love Book 9)
Creator

Lindzee Armstrong

Languageen
IdentifierMOBI-ASIN:B07K7X8FWR
Publisher

Snowflake Press

Date2018-12-01T16:00:00+00:00
Subjectromantic comedy
File Size170.977 KB
Table of Content
1. Contents
2. Free Stuff!
3. Title Page
4. Dedication
5. CHAPTER ONE
6. CHAPTER TWO
7. CHAPTER THREE
8. CHAPTER FOUR
9. CHAPTER FIVE
10. CHAPTER SIX
11. CHAPTER SEVEN
12. CHAPTER EIGHT
13. CHAPTER NINE
14. CHAPTER TEN
15. CHAPTER ELEVEN
16. CHAPTER TWELVE
17. CHAPTER THIRTEEN
18. CHAPTER FOURTEEN
19. EPILOGUE
20. Leave a Review
21. Other Books
22. About the Author
23. Copyright