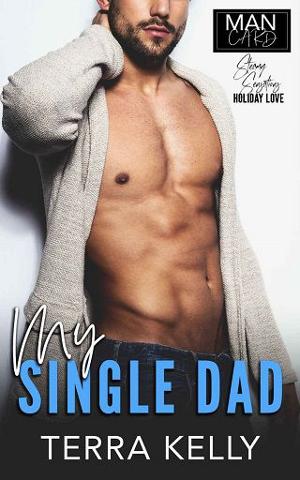 Single dad looking for love.
My profile picture was being swiped left and right on a dating app, even though I never signed up.
I found out my thirteen-year-old daughter was playing matchmaker again, and I wasn't sure if I was on board.
Until I received a private message that had me more than a little curious.
You won't feel stressed when relaxing with these sexy men. Each Man Card short story is a collection of steamy romantic comedies that will make you laugh, smile, and crave sweets.
Book Details
File Namemy-single-dad-by-terra-kelly.epub
Original TitleMy Single Dad (Man Card Book 3)
Creator

Terra Kelly

Languageen
IdentifierMOBI-ASIN:B07S2NM58T
Date2019-05-17T18:30:00+00:00
File Size219.120 KB
Table of Content
1. Title Page
2. Table of Contents
3. Synopsis
4. Chapter 1
5. Chapter 2
6. Chapter 3
7. Chapter 4
8. Chapter 5
9. Chapter 6
10. Chapter 7
11. Chapter 8
12. Chapter 9
13. Epilogue
14. Dear Reader
15. Steamy Sensations Holiday Shorts
16. Join TK's Newsletter!
17. About the Author
18. Also by Terra Kelly
19. Books by T.M. Kelly
20. Acknowledgments
21. Copyright