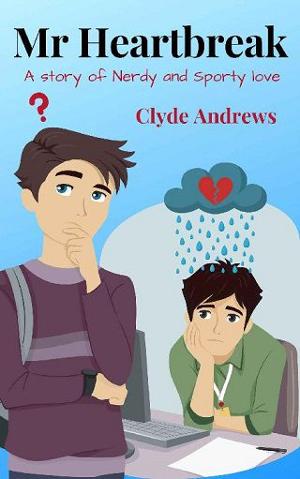 Daniel is a book worm, nerd, loner, and a nobody. Brayden is the perfect boy—good-looking, fit, athletic, and an all-round sports hero who's popular with everyone.
Brayden has a secret only his best friend knows.
Daniel has a crush on Brayden.
The trouble is, Brayden doesn't even know Daniel exists…until a huge and very important homework assignment is announced, and the two boys are paired together. Of course!
A secret and a crush are just the beginning for these two!
Book Details
File Namemr-heartbreak-by-clyde-andrews.epub
Original TitleMr Heartbreak (Cute Gay Romance Book 2)
Creator

Clyde Andrews

Languageen
IdentifierMOBI-ASIN:B07P6LCF9P
Publisher

Eridani Books

Date2019-04-14T16:00:00+00:00
File Size119.760 KB