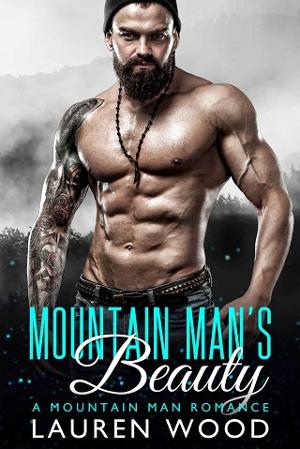 I had found her by chance, but needed her for keeps.I didn't know what I was missing before I found Ayla.She was a stranger that made my heart race and my body hot. All I had to do was get my lips on hers and give her the temptation.
Ayla:
My mountain man saved me.Now all I can think about is him.It's cold outside and it drives me to his bed.He warms me up in more ways than one.A stranger has never been so tempting before.Now I can't get him out of my mind.
Bill:
I found her in a desperate position.She was so damn hot,Far more beautiful than what I was used to in this rugged place.I had moved to Alaska to get away from it all.But something pulled me to Ayla.I needed her and I couldn't resist her innocence.or her lips.After one night she was mine.I had claimed her and I was never letting her go.I wasn't going to let anything stand in our way, nothing.
Book Details
File Namemountain-mans-beauty-by-lauren-wood.epub
Original TitleMMB_kdp
Creator

Wood, Lauren

Languageen
Identifier3627292536
Publisher

Lauren Wood

Date2018-01-31
File Size1.003 MB
Table of Content
1. MOUNTAIN MAN'S BEAUTY
2. Chapter 1
3. Chapter 2
4. Chapter 3
5. Chapter 4
6. Chapter 5
7. Chapter 6
8. Chapter 7
9. Chapter 8
10. Chapter 9
11. Chapter 10
12. Chapter 11
13. Chapter 12
14. Chapter 13
15. Chapter 14
16. Chapter 15
17. RODEO RANCHER: A BAD BOY ROMANCE
18. NEVER KISS A BAD BOY: A BAD BOY SECRET BABY ROMANCE
19. BAD BOY ROMANCE COLLECTION
20. MORE BAD BOY ROMANCE BY LAUREN WOOD
21. Exclusive Steamy Romance: "MY BROTHER'S BEST FRIEND" A HOT Never Before Published Full Length Novel!