Mine for the Taking by Krista Ames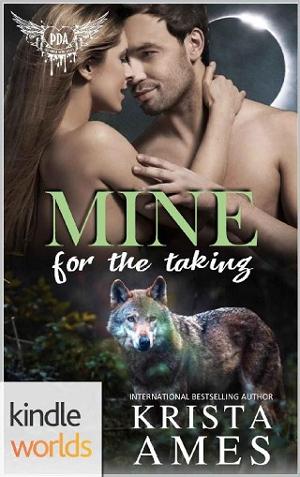 Accalia Harwell was a quiet librarian from in a small town.
She was just tired of living alone, but wasn't having any luck getting a date.
Her friends meant well but blind dates just didn't work.
Reese Kenneally was the epitome of the boy next door.
He didn't know an enemy, which wasn't necessarily a good thing for a wolf, but his whole world changes when he meets Cali.
Reese and Cali are thrown into a world that neither believed really existed and must rely on each other to find their way through.
Book Details
File Namemine-for-the-taking-by-krista-ames.epub
Original TitleParanormal Dating Agency: Mine for the Taking (Kindle Worlds Novella) (Lone Wolves Book 1)
Creator

Krista Ames

Languageen
IdentifierMOBI-ASIN:B07CBZ9CYJ
Publisher

Kindle Worlds

Date2018-04-07T16:00:00+00:00
File Size99.262 KB