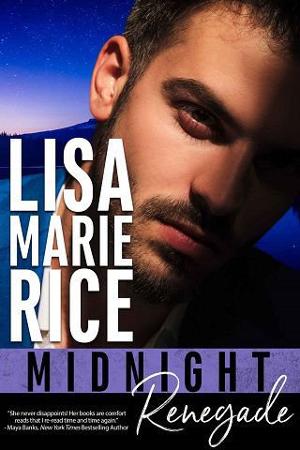 She can't remember.
Honor Thomas can't remember what happened. Someone abducted her. Shackled her. And somehow, miraculously, she escaped. She just doesn't remember who, or how, or why.
A gorgeous, mysterious man dragged her out of a raging river deep in the Oregon mountains. He looks dangerous…he is dangerous. But something about him draws her irresistibly, igniting a hunger so strong she barely recognizes herself.
He can't forget
Former SEAL Matt Walker was dishonorably discharged for the crime of protecting the innocent. Now he's licking his wounds in a remote mountain retreat, minding his own goddamn business. The last thing he expects is to have to drag a half-dead woman out of a torrential river. A stunningly beautiful woman.
Honor is amazing. Smart, tough, brave. She slipped her shackles and somehow escaped from her cruel captors. She doesn't know how or why. Whatever it is that she did, whatever she does or doesn't remember about what happened—those filthy bastards who tried to hurt her are going down, and he's just the man to make it happen. But now the stakes are bigger than either of them ever imagined. While their passion rages, they must race the clock to stop a devastating attack against their country. …
Book Details
File Namemidnight-renegade-by-lisa-marie-rice.epub
Original TitleMidnight Renegade (Men of Midnight Book 7)
Creator

Lisa Marie Rice

Languageen
IdentifierMOBI-ASIN:B07SZ9W5VV
Publisher

Lisa Marie Rice

Date2019-06-14T23:00:00+00:00
File Size634.581 KB
Table of Content
1. Chapter 1
2. Chapter 2
3. Chapter 3
4. Chapter 4
5. Chapter 5
6. Chapter 6
7. Chapter 7
8. Chapter 8
9. Chapter 9
10. Chapter 10
11. Chapter 11
12. Chapter 12
13. Chapter 13
14. Chapter 14
15. Chapter 15
16. Chapter 16
17. Chapter 17
18. Chapter 18
19. Epilogue
20. Midnight Fever Chapter 1
21. Other Books by Lisa Marie Rice
22. Copyright
23. About The Author