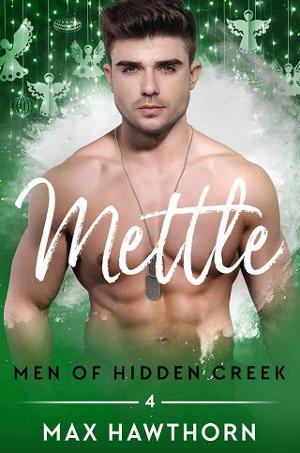 "You're safe with me."
Officer Steve Marcus never felt 'gay enough' to come out of the closet, throwing himself into his police work rather than dwell on his loneliness. When he finds himself falling for fabulous Angel Valdez, he doesn't think he can fight his true feelings anymore.
Hairdresser Angel may never have been lucky with men, but his priority has been devoting all his time to caring for his mom. An unexpected family inheritance is about to change his world, but with it comes trouble from his past.
When Angel's no-good father comes back into his life to demand his share of the windfall, he unearths dark secrets in the process. Steve knows he'll do anything to keep Angel safe, but his father won't take no for an answer. Can Steve protect the man he loves before it's too late?
Book Details
File Namemettle-by-max-hawthorn.epub
Original TitleMettle
Creator

Hawthorn, Max

Languageen
Identifier3959429051
Date2018-12-03
File Size776.697 KB
Table of Content
1. Full Page Image
2. Contents
3. Copyright
4. Chapter 1
5. Chapter 2
6. Chapter 3
7. Chapter 4
8. Chapter 5
9. Chapter 6
10. Chapter 7
11. Chapter 8
12. Chapter 9
13. Chapter 10
14. Chapter 11
15. Chapter 12
16. Chapter 13
17. Chapter 14
18. Chapter 15
19. Chapter 16
20. Chapter 17
21. Chapter 18
22. Chapter 19
23. Chapter 20
24. Chapter 21
25. Chapter 22
26. Chapter 23
27. Chapter 24
28. Epilogue
29. Also in Hidden Creek
30. About the Author
31. Also by Max Hawthorn