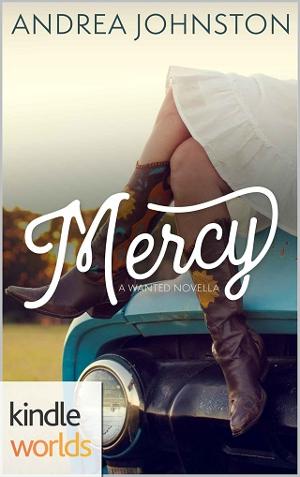 At eighteen years old, Mercy Warner packed up her little hatchback and set out for bigger and better things. Determined to put small town life behind her, Mercy had dreams – big cities and bright lights were her destiny.
Four years later, Mercy finds herself drawn to the small town of Mason, Texas. With strangers who embrace her like family and a local cowboy with dimples offering her happiness, it's hard to resist what the town has to offer.
Will her dreams of living life under the bright lights of a big city overshadow the small-town life under the stars she's drawn to? Only Mercy has the answer.
Book Details
File Namemercy-by-andrea-johnston.epub
Original TitleWanted: Mercy (Kindle Worlds Novella)
Creator

Andrea Johnston

Languageen
IdentifierAMAZON:B077YD69CT
Publisher

Kindle Worlds

Date2017-12-04T00:00:00+00:00
File Size175.117 KB
Table of Content
1. Mercy
2. Also by Andrea Johnston
3. Table of Contents
4. Dedication
5. Chapter 1
6. Chapter 2
7. Chapter 3
8. Chapter 4
9. Chapter 5
10. Chapter 6
11. Chapter 7
12. Chapter 8
13. Chapter 9
14. Chapter 10
15. Chapter 11
16. Chapter 12
17. Chapter 13
18. A note . . .
19. About the Author
20. Books in the Wanted World