Married in the Mountains by Alexa Riley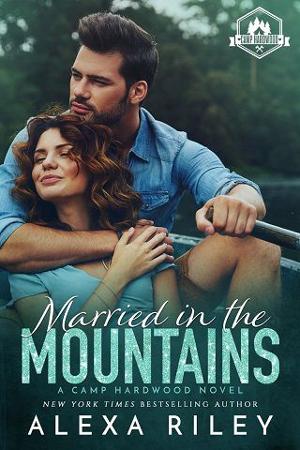 Honey and Ford Cyprus fell in love at Camp Hardwood when they were kids. Today they own the camp and run it together like they always dreamed of.
The only problem is how possessive Ford is over his wife. He doesn't like to share her, and hearing people call her Honey makes him constantly grumpy. Will he ever get enough of her and cool his need? We don't think so!
Book Details
File Namemarried-in-the-mountains-by-alexa-riley.epub
Original TitleMarried in the Mountains: Camp Hardwood Series
Creator

Alexa Riley

Languageen
Identifierurn:uuid:77f11771-31fa-4666-86d8-b6b845cb8640
File Size397.678 KB
Table of Content
1. Cover
2. Title Page
3. Contents
4. Copyright
5. Married in the Mountains
6. Dedication
7. Chapter 1
8. Chapter 2
9. Chapter 3
10. Chapter 4
11. Chapter 5
12. Chapter 6
13. Chapter 7
14. Chapter 8
15. Epilogue
16. Rescued by the Ranger
17. Chapter 1
18. Stalk the Author