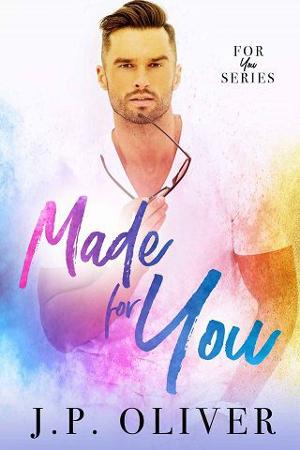 "I don't want to die. I want to live."
Tyson Rowe knows that he only has one chance – so when his abusive boyfriend leaves his hospital room, Ty slips out the door before Mr. Wrong can come back and hurt him again. He's desperate to make it back to his hometown, knowing that even though the last few years have been rough, he has allies in his brother and his old friends that will see him safe.
"Losing him once damn near killed me. Losing him again… that's not an option."
Eli Mack has been in love with Ty ever since he can remember – but when they lose touch after college, Eli isn't sure that he'll ever see Ty again. Finding Ty hurt and scared is his worst nightmare come to life – but Eli's spent the last ten years building his reputation as a detective with Harlan PD, honing his skills as a protector of the people. And keeping Ty safe? Has just become his number one priority.
They build them big in the small town of Harlan, Colorado – where the winters are beautiful and the mountain men are gorgeous. Read along as we join them in Harlan, where the pain of the past drips away as these sexy, rugged mountain men find their true loves and embrace a lifestyle of happily ever afters.
Book Details
File Namemade-for-you-by-j-p-oliver.epub
Original TitleMade For You: For You: Book 1
Creator

Oliver, J.P.

Languageen
Identifier474901677
Date2019-04-06
File Size228.438 KB
Table of Content
1. Title Page
2. Contents
3. Hey there!
4. 1. Tyson
5. 2. Elliot
6. 3. Tyson
7. 4. Elliot
8. 5. Tyson
9. 6. Elliot
10. 7. Tyson
11. 8. Elliot
12. 9. Tyson
13. 10. Elliot
14. 11. Tyson
15. 12. Elliot
16. 13. Tyson
17. 14. Elliot
18. 15. Tyson
19. 16. Elliot
20. 17. Tyson
21. 18. Elliot
22. 19. Tyson
23. Epilogue
24. Free Book!
25. Join Our Facebook Group!
26. Copyright