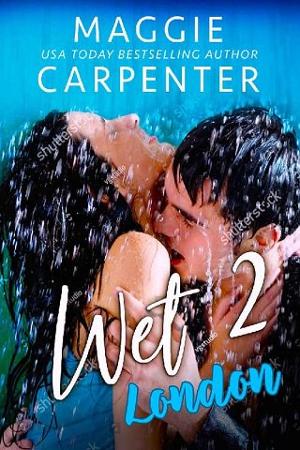 Brittany Carter, an impetuous sassy southern belle, is giddy with excitement. After a sizzling shipboard romance she is returning to London with her oh-so-proper and very strict British barrister, Duncan Rhys-Davies.
Asking a young woman he's just met to join him at his London home is completely out of character for Duncan, but he can't stop smiling. He already has exotic, erotic plans for the minx who broke into his stateroom, including a visit to an elegant BDSM club housed in a spectacular country manor, Andover Abbey.
But shortly after returning he finds his peaceful existence exploding in ways he never could have imagined. Not only does Brittany's impulsive nature put her in harm's way, he discovers a bizarre link to an unknown past.
Book Details
File Namelondon-by-maggie-carpenter.epub
Original TitleWET 2: London: A Steamy Holiday Romance
Creator

Maggie Carpenter

Languageen
IdentifierMOBI-ASIN:B07QD3FD16
Date2019-04-13T16:00:00+00:00
File Size400.925 KB
Table of Content
1. Contents
2. Title Information
3. Chapter One
4. Chapter Two
5. Chapter Three
6. Chapter Four
7. Chapter Five
8. Chapter Six
9. Chapter Seven
10. Chapter Eight
11. Chapter Nine
12. Chapter Ten
13. Chapter Eleven
14. Chapter Twelve
15. Chapter Thirteen
16. Chapter Fourteen
17. Chapter Fifteen
18. Chapter Sixteen
19. Chapter Seventeen
20. Chapter Eighteen
21. Eiplogue
22. A Word From Maggie
23. Catalogue #1
24. Catalogue #2
25. Catalogue #3
26. Catalogue #4