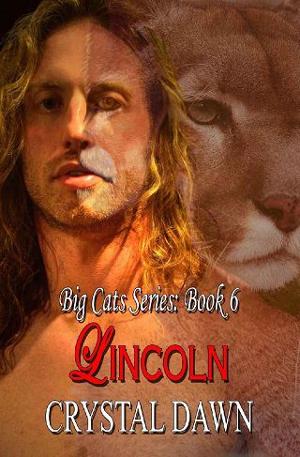 The new leader of the cougars got a hell of a shock when he met Hazel. When he carried her away, she got a shock too. Now he's doing whatever he has to in order to claim her, but she keeps resisting him.
This guy is just crazy as far as she's concerned and she's never giving in. The cat is hot, but he wants more than sex, so her answer is no.
A new leader with a lot of responsibility who finds his fated mate and a woman that doesn't want to be tied down. Can they work things out or will someone end up unhappy.
Book Details
File Namelincoln-by-crystal-dawn.epub
Original TitleLincoln: Big Cat Shifters Looking for Fated Mates (Big Cats Book 6)
Creator

Crystal Dawn

Languageen
IdentifierMOBI-ASIN:B07WF36HTK
Date2019-08-09T18:30:00+00:00
File Size251.255 KB