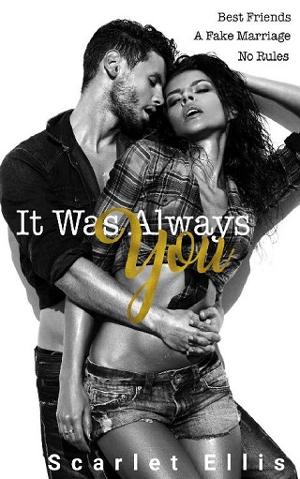 How far would you go to help your hunky best friend?
Gorgeous and wealthy playboy Leo Cormack has worked hard his whole life for his birthright – control of the family business. But just as the company is about to be handed to him, there is one little problem, and her name is Kylie Musgrave. America's sweetheart supermodel and Leo's bitter ex-lover is out to ruin Leo's reputation by telling the world scandalous lies. Lies that could destroy his chances of inheriting the company.
The decision to give Leo the company is put on hold until the mess can be dealt with, and so Leo needs a plan, and he needs it quick!
Enter Jessica, his beautiful and sexy best friend since college and the perfect decoy. It would be simple, they would fake a marriage to take the heat off of Leo and the family business, and once the plan had worked, everything would go back to normal.
But it soon becomes clear that things will never be normal again. The lines between real and fake start to blur, and Jessica and Leo are forced to confront their real feelings for each other.
Book Details
File Nameit-was-always-you-by-scarlet-ellis.epub
Original TitleIt Was Always You
Creator

Scarlet Ellis

Languageen
IdentifierMOBI-ASIN:B07DN165LX
Date2018-06-08T16:00:00+00:00
File Size143.743 KB
Table of Content
1. Title Page
2. Copyright
3. Dedication
4. It Was Always You
5. Be part of Scarlet's inner circle…
6. Contents
7. 1. Leo
8. 2. Jessie
9. 3. Leo
10. 4. Jessie
11. 5. Leo
12. 6. Jessie
13. 7. Leo
14. 8. Jessie
15. 9. Leo
16. 10. Jessie
17. 11. Leo
18. 12. Jessie
19. 13. Leo
20. 14. Jessie
21. Epilogue
22. Also by Scarlet Ellis
23. About the Author