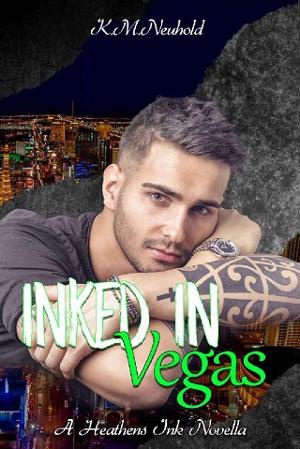 "We're going to be married in a week. You're going to be my husband, and we're going to live happily ever after." ~Madden
It feels like I've been waiting to marry Thane my entire life. And with our big day only a week away, our friends insist on a bachelor party in Vegas.
An outrageous scavenger hunt, an unexpected trip to the altar, and a wild night with an ex-boyfriend. You know we don't do anything half-assed.
Join the Heathens crew as they hit Sin City to celebrate the upcoming nuptials of Madden and Thane; you know these men never do anything half-assed.
Book Details
File Nameinked-in-vegas-by-k-m-neuhold.epub
Original TitleInked in Vegas (Heathens Ink Book 6)
Creator

K.M. Neuhold

Languageen
IdentifierMOBI-ASIN:B07CBDLD9Y
Date2018-04-03T05:00:00+00:00
File Size164.417 KB