How To Tempt A Crook by Linda Verji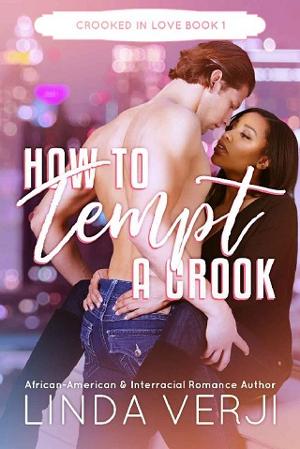 Once upon a time, a man sent a woman to prison, then he got her out. Now he's fallen in love with her… Complicated, right?
Spencer Chambers has a lot to be sorry for. He's sorry for sending Kelly Garner to prison for a murder she didn't commit. He's sorry for ruining her budding law career. He's sorry for the part he played in her father's death. If he were a better man, he'd be sorry enough to stay away from her. But he can't…
There's something about Kelly that keeps him coming back to her. There's something about her that makes him want more than just her forgiveness. Now he wants her love too… but can she look past all the ways he's wronged her?
Book Details
File Namehow-to-tempt-a-crook-by-linda-verji.epub
Original TitleHow To Tempt A Crook (Crooked In Love Book 1)
Creator

Linda Verji

Languageen
IdentifierMOBI-ASIN:B076BVWBRY
Date2017-10-08T16:00:00+00:00
File Size242.829 KB
Table of Content
1. Titles in This Series
2. About This Book
3. Prologue
4. Chapter One
5. Chapter Two
6. Chapter Three
7. Chapter Four
8. Chapter Five
9. Chapter Six
10. Chapter Seven
11. Chapter Eight
12. Chapter Nine
13. Chapter Ten
14. Chapter Eleven
15. Chapter Twelve
16. Chapter Thirteen
17. Chapter Fourteen
18. Chapter Fifteen
19. Chapter Sixteen
20. Chapter Seventeen
21. Epilogue
22. What's Next?