Heart of Gold by Lynn Hagen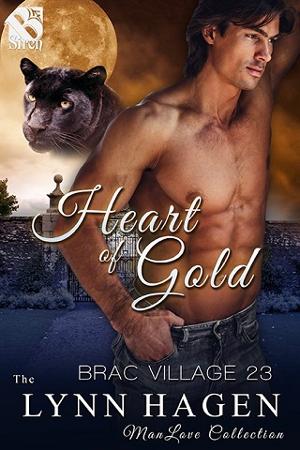 Manny likes his solitude, until his brother talks him into having a roommate. After a forty-eight hour shift at the fire station, Manny came home to a destroyed kitchen and a mouthy stranger. He's ready to ship Nick back to Mordechai's until he discovers Nick is his mate. But Manny doesn't tell Nick. His mate has too much angst to work through. Too bad Nick's brother figures it out and tells Nick what Manny and Nick are to each other.
Nick is hot for his new roommate. The guy is sexy as sin, but Nick doesn't want to complicate things. He's already been kicked out of one house and doesn't want to chance it happening again. Until he discovers who Manny really is to him. But someone breaks into their home, and Nick is nearly killed. Can Manny keep Nick safe, or will he lose his one chance at happiness?
Book Details
File Nameheart-of-gold-by-lynn-hagen.epub
Original TitleHeart of Gold [Brac Village 23] (Siren Publishing The Lynn Hagen ManLove Collection)
Creator

Lynn Hagen

Languageen
Identifier048306C1-CCC4-4F16-AF17-2481EF5D2D9C
Date2017-12-21
SubjectRomance
File Size234.106 KB
Table of Content
1. Cover
2. Blurb
3. Title Page
4. Copyright Page
5. About the Author
6. Chapter One
7. Chapter Two
8. Chapter Three
9. Chapter Four
10. Chapter Five
11. Chapter Six
12. Chapter Seven
13. Chapter Eight
14. Chapter Nine
15. Chapter Ten