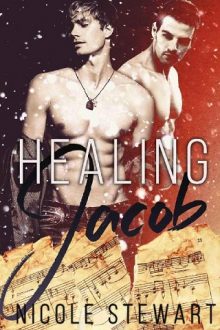 Jacob Maddox
I've always wanted a fairytale love, and the night we meet is like something lifted out of a fever dream. With no place to go on a dark and stormy night, a luckless wanderer finds shelter with the man of his dreams. Except Lucas Deveraux is no Prince Charming.
He's a bakery owner with an attitude problem. I'm a homeless guitar player with damage. We're a bad ending waiting to happen. But his wicked mouth promises to cure everything that hurts me.
And I want to believe in him…
Lucas Deveraux
The night Jacob Maddox stumbles into my life, his vulnerability ignites a passion I can't control. We bump heads, but our throbbing bodies connect. He's always on the defense. I can't bridle my tongue. He gets under my skin and into my system, and I can't get enough.
I'm practical. This isn't exactly a love story. Jacob comes with baggage, but so do I after being left at the altar by my high school sweetheart.
Oh, did I mention my ex chose right now to make a comeback?
Book Details
File Namehealing-jacob-by-nicole-stewart.epub
Original TitleHealing Jacob
Creator

Nicole Stewart

Languageen
IdentifierMOBI-ASIN:B01NAP7QFM
Date2016-12-31T16:00:00+00:00
File Size244.581 KB
Table of Content
1. Chapter 1
2. Chapter 2
3. Chapter 3
4. Chapter 4
5. Chapter 5
6. Chapter 6
7. Chapter 7
8. Chapter 8
9. Chapter 9
10. Chapter 10
11. Chapter 11
12. Chapter 12
13. Chapter 13
14. Chapter 14
15. Chapter 15