Have You Met Alex by Kenna Shaw Reed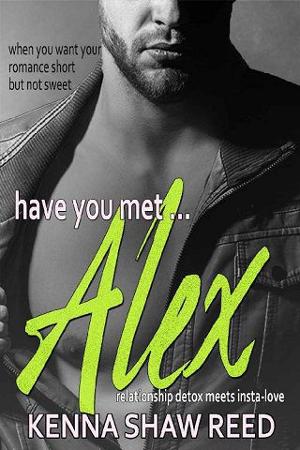 When you want your romance short but not sweet, Have you met … Alex?
Simone
The one year anniversary of my public heartbreak and humiliation shouldn't have ended up with Alex.
One glorious night was all it took to take a friendship one step more.
But when I woke up alone, I took it as a sign. He's not ready to move on.
I don't need a note. I need to get out of town and protect my heart.
Before it's too late.
Alex
I was looking for beer, beach and a willing babe. Not necessarily in that order.
I didn't expect to run into the sexy Simone.
I didn't expect to wake up the next morning with her legs wrapped around mine.
And when I went for a surf, I didn't expect her to be gone.
I thought … it doesn't matter what I thought, or felt. She's gone.
File Name:have-you-met-alex-by-kenna-shaw-reed.epub
Original Title:Have you met Alex: friends to lovers romance
Creator:

Kenna Shaw Reed

Language:en
Identifier:MOBI-ASIN:B083S2T1MG
Date:2020-01-25T16:00:00+00:00
File Size:333.345 KB
Table of Content
1. Short but not sweet
2. Have you met … Alex
3. Sneak peek: The Uni Student