Hard Bargain by Ambrielle Kirk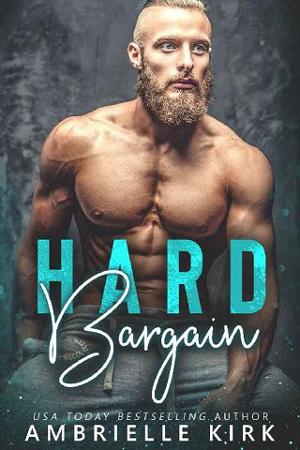 They haven't seen each other in eight years, but the spark between them is still there…
Eight years ago, Navy SEAL Blake Clemons believed that he wasn't cut out to be the best man for Brooklyn Bridges. Now that she's shown up in his town looking twice as gorgeous and tempting as ever, he'll have to decide whether to keep his heart guarded around her. After all, she married another man. Fate has other ideas, and despite their past, he's falling in love with her all over again.
Wildlife photographer and recent divorcée, Brooklyn Bridges doesn't expect to find her high school sweetheart in a small, mountain town in Arizona. She'll never forgive him for leaving town and disappearing without a trace. But the moment Blake rescues her from a chilly lake and she's in his arms again, she can't stay away. She can't say no.
Second chances really do exist, but can Blake and Brooklyn make it work this time?
File Name:hard-bargain-by-ambrielle-kirk.epub
Original Title:Hard Bargain: A Second Chance Reunion Friends to Lovers Romance
Creator:

Ambrielle Kirk

Language:en
Identifier:MOBI-ASIN:B07N98T3J3
Publisher:

Books by Ambrielle

Date:2019-01-29T16:00:00+00:00
File Size:268.265 KB
Table of Content
1. Title Page
2. Contents
3. Story Summary
4. Chapter 1
5. Chapter 2
6. Chapter 3
7. Chapter 4
8. Chapter 5
9. Chapter 6
10. Chapter 7
11. Chapter 8
12. Chapter 9
13. Chapter 10
14. Chapter 11
15. Chapter 12
16. Chapter 13
17. Chapter 14
18. Epilogue
19. Message from Ambrielle Kirk
20. Preview: Kept by the Woodsman

Story Summary
Chapter 1
Chapter 2

21. Newsletter
22. About the Author
23. Copyright