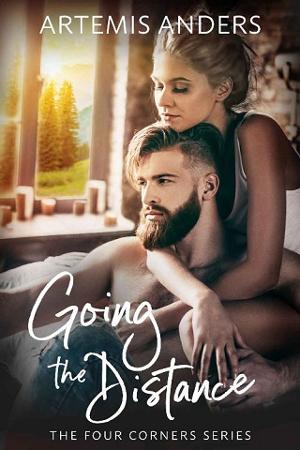 She's a long-distance runner who keeps men at arm's length. He's an Army doctor with a terrible secret. Will they discover how perfect they are for each other… or let their wounds tear them apart?
Hannah never lets men get too close.
She's an ultra-distance runner who needs her space and loves her alone time. The thought of marriage and weddings makes her want to heave. And men always want more than she can give. Deep down, Hannah longs to meet The One, but she doesn't believe he's out there.
Then, on one fateful night in the Colorado mountains, Hannah meets Cain: Army doctor and diehard mountain man.
He's bossy. He's brutally honest. He needs his alone time even more than Hannah does. And he's perfect for Hannah. But Cain has a past. Something terrible happened when he was last deployed, and it could destroy what they have.
Will they overcome their issues and go the distance together… or lose everything?
Book Details
File Namegoing-the-distance-by-artemis-anders.epub
Original TitleGoing The Distance (Four Corners Book 3)
Creator

Artemis Anders

Languageen
IdentifierMOBI-ASIN:B07DP7XZ7Z
Date2018-07-09T16:00:00+00:00
File Size355.434 KB
Table of Content
1. Title Page
2. Copyright
3. Also by Artemis Anders
4. Chapter 1
5. Chapter 2
6. Chapter 3
7. Chapter 4
8. Chapter 5
9. Chapter 6
10. Chapter 7
11. Chapter 8
12. Chapter 9
13. Chapter 10
14. Chapter 11
15. Chapter 12
16. Chapter 13
17. Chapter 14
18. Chapter 15
19. Chapter 16
20. Chapter 17
21. Chapter 18
22. Chapter 19
23. Chapter 20
24. Chapter 21
25. Chapter 22
26. Chapter 23
27. Chapter 24
28. Chapter 25
29. Chapter 26
30. Chapter 27
31. Chapter 28
32. Chapter 29
33. Epilogue
34. Thank You
35. About the Author
36. Contents