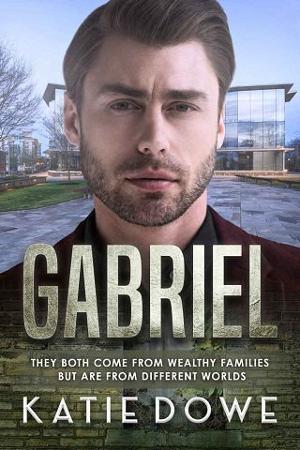 Terri Lancaster is the daughter of two powerful lawyers and is a lawyer herself.
But instead of trying to make money, she is determined to make the world a better place through community service!
Multibillionaire Gabriel is trying to redo downtown and needs Terri's okay in moving the community center.
Although she refuses the proposition, she isn't able to refuse the pull of alpha male's magnetic force!
And soon they begin a passionate affair!
But as Terri falls for the man, she is torn by her conflicting emotions.
Is Gabriel in this relationship just so she'd agree to move the community center?
Or does he actually love her?
Book Details
File Namegabriel-by-katie-dowe.epub
Original TitleGabriel: A BWWM Alpha Male Romance (Members From Money Book 43)
Creator

Katie Dowe

Languageen
IdentifierMOBI-ASIN:B07M85XS6Y
Publisher

Afro Romance Books

Date2019-02-07T18:30:00+00:00
File Size881.291 KB
Table of Content
1. Chapter 1
2. Chapter 2
3. Chapter 3
4. Chapter 4
5. Chapter 5
6. Chapter 6
7. Chapter 7
8. Chapter 8
9. Chapter 9
10. Chapter 10
11. Chapter 11
12. Chapter 12
13. Chapter 13
14. Chapter 14
15. Chapter 15
16. Chapter 16