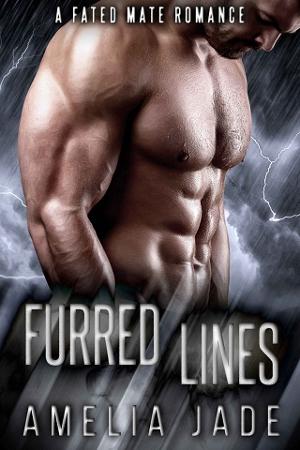 Aiden Lee's temper and problems with authority have just caught up with him in a bad way. Assigned to a new pack, he's told that if he can't get control of himself there, then they'll ensure he doesn't cause any more trouble. Ever. Unfortunately, his old habits die hard, and when the honey-eyed blonde at the desk catches his eye, he knows he'll have to do whatever it takes to claim her. She's smart, sassy, and undeniably his mate. There's just one problem…
Willow Pike has worked at her adopted father's shipping company for a decade and a half, ever since she got back from college. Things there are stale, but they're stable as well, and she's okay with that. But when the new guy walks in, suddenly everything changes. Tall and handsome with a killer smile, she's immediately hooked. He's not like any of the other werewolves she knows. Unfortunately for both of them, the Alpha doesn't want anyone new for his pack…or his daughter.
Unbeknownst to anyone, Aiden's former Alpha has tasked him with finding out just what his new pack is up to. To do this he'll need to show Willow's father that he can run on the wrong side of the law, even as he's trying to prove to Willow that he's a good man. The line between right and wrong is blurry, and it's easy to get lost. But with Willow by his side, Aiden just might be able to solve the mystery, escape with the girl, and prove to himself, his former Alpha, and his mate that he can be more than any of them dreamed.
Book Details
File Namefurred-lines-by-amelia-jade.epub
Original TitleFurred Lines: A Fated Mate Romance
Creator

Jade, Amelia

Languageen
Identifierurn:uuid:273fd756-62f2-4858-8d67-99e08f24bba9
Date2017-11-05
File Size233.699 KB
Table of Content
1. Copyright

One
Two
Three
Four
Five
Six
Seven
Eight
Nine
Ten
Eleven
Twelve
Thirteen
Fourteen
Fifteen
Sixteen
Seventeen
Eighteen
Nineteen
Twenty
Twenty-One
Twenty-Two
Twenty-Three

2. Click here to sign up for Amelia Jade's Newsletter
3. Want More of These Characters?
4. About the Author