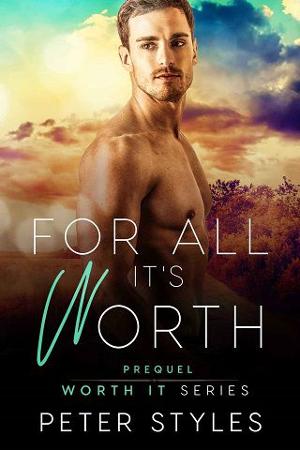 "I get where he's coming from, but he has to understand – this is my job on the line."
Austin knows he's a workaholic, but that's okay – focusing on his work as a city planner keeps him from finally admitting the secret desires he's carried all his life. But everyone needs a release sometime, and he finds his in mind-blowing style at The Black Room. There's just one catch – his anonymous encounter turns out to be not-so-secret when Austin's hook up is assigned as his arts consultant for this latest round of budget cuts.
"I'm not going to let anyone tear down everything that I've worked for – not even someone who makes me feel as good as Austin."
Benji was born blind, which means that he's been putting up with people all his life who don't believe that he really can do the things he sets out to do… which is why he created a non-profit organization to brings arts to kids with disabilities, like himself. When the city threatens his funding, he could lay down and take it – or rally the troops and fight. And he's always been a fighter.
Book Details
File Namefor-all-its-worth-by-peter-styles.epub
Original TitleFor All It's Worth: Worth It: Prequel
Creator

Styles, Peter

Languageen
Identifier2522033779
Publisher

Equal Love Publishing

Date2019-02-07
File Size331.397 KB
Table of Content
1. Title Page
2. Contents
3. 1. Austin
4. 2. Benji
5. 3. Austin
6. 4. Benji
7. 5. Austin
8. 6. Benji
9. 7. Austin
10. 8. Benji
11. 9. Austin
12. 10. Benji
13. 11. Austin
14. 12. Benji
15. 13. Austin
16. 14. Benji
17. 15. Austin
18. 16. Benji
19. 17. Austin
20. 18. Benji
21. 19. Austin
22. Epilogue
23. Free Book!
24. Join Our Facebook Group!
25. Join Our Team!
26. For All It's Worth