Following Fate by Lynn Hagen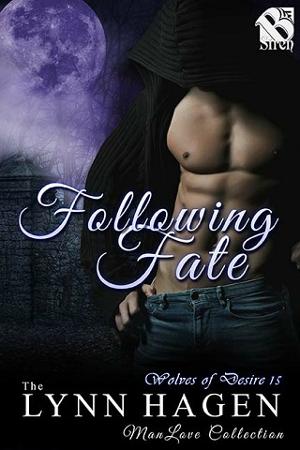 After a night of clubbing, Ernie finds himself in a mess. He's on the run from a guy who wants to kick his teeth in. He ends up in a derelict hotel and discovers a half-dead guy in one of the rooms. And the guy is his mate. Ernie calls his best friend to help him drag the guy home, but now Hunters are after him, and Ernie's life flips upside down.
Enrique was undercover for three years, gathering intel on the Hunters. When his cover is blown, he pays the ultimate price. After nearly dying at the hands of Hephner, his entire body is scarred, and Enrique thinks he's a monster, unworthy of the fox shifter's love. But Hephner is out for revenge, and Enrique and Ernie must run for their lives.
Can Ernie show Enrique that he's worthy of love, or will Hephner finish what he's started?
Book Details
File Namefollowing-fate-by-lynn-hagen.epub
Original TitleFollowing-Fate
Creator

Lynn Hagen

Languageen
Identifieruuid:88e0fba9-2a82-467d-ae31-2a8ec23428f4
Date2018-01-12T20:30:10+00:00
File Size229.709 KB
Table of Content
1. Chapter One
2. Chapter Two
3. Chapter Three
4. Chapter Four
5. Chapter Five
6. Chapter Six
7. Chapter Seven
8. Chapter Eight
9. Chapter Nine
10. Chapter Ten