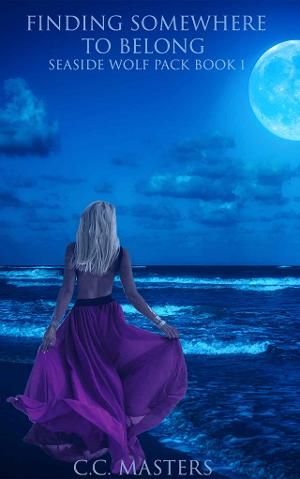 Anna is a lone wolf in a life that she has worked hard to build for herself. All of that comes crashing down one day with the murder of the one woman who has always been there for her. Can she find justice for Evelyn and save herself from the same fate?
During Anna's search for justice she stumbles onto a wolf pack whose goals align with her own and she starts to make friends and allies with other wolves. The more time she spends with them, the more realizes how much has been missing from her life.
She starts to realize how empty her life has been when six wolves in particular take her under their wing and make it their goal to bring her into the fold.
Can Anna work through her issues and be accepted into a pack? Will she finally find a place where she belongs and a pack that can give her the acceptance she craves?
*This is a slow-burn RH romance series.
Book Details
File Namefinding-somewhere-to-belong-by-c-c-masters.epub
Original TitleFinding Somewhere to Belong: Seaside Wolf Pack Book 1
Creator

C.C. Masters

Languageen
IdentifierMOBI-ASIN:B076Q1GQNG
Date2017-10-22T18:30:00+00:00
File Size258.787 KB
Table of Content
1. Chapter 1
2. Chapter 2
3. Chapter 3
4. Chapter 4
5. Chapter 5
6. Chapter 6
7. Chapter 7
8. Chapter 8
9. Chapter 9
10. Chapter 10
11. Chapter 11
12. Chapter 12
13. Chapter 13
14. Chapter 14
15. Chapter 15
16. Chapter 16
17. Chapter 17
18. Chapter 18
19. Chapter 19
20. Chapter 20
21. Turn the page for a sneak peek at my new book!
22. Find me on social media!
23. Sneak Peek
24. Books by C.C. Masters
25. Find me on social media!