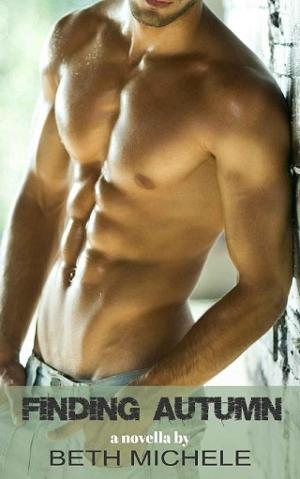 Her name was Autumn Winters.
Or so I thought.
Autumn Winters was the curtain she hid behind, writing bestselling erotic romance novels. But her life was far from erotic. The only fantasy existed in her head.
Until she met me.
A handsome stranger on a train who turned her world upside down, made her think and feel things she never knew were possible.
But I was hiding, too.
My name is Hunter Grayson.
And this is our story.
Book Details
File Namefinding-autumn-by-beth-michele.epub
Original TitleFinding Autumn
Creator

Beth Michele

Languageen
IdentifierMOBI-ASIN:B07C6P32DJ
Publisher

Beth Michele

Date2018-04-13T05:00:00+00:00
SubjectContemporary
File Size327.638 KB
Table of Content
1. Finding Autumn
2. Copyright
3. Table of Contents
4. Also By Beth Michele
5. Dedication
6. Prologue
7. Chapter One
8. Chapter Two
9. Chapter Three
10. Chapter Four
11. Chapter Five
12. Chapter Six
13. Chapter Seven
14. Chapter Eight
15. Chapter Nine
16. Chapter Ten
17. Chapter Eleven
18. Chapter Twelve
19. Chapter Thirteen
20. Chapter Fourteen
21. Epilogue
22. Also By Beth Michele
23. Acknowledgements
24. About the Author