Falling for My Lawyer by Austin Bates
no ratings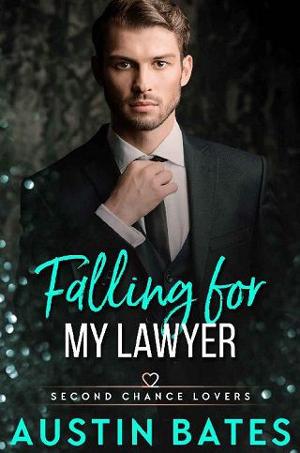 He's running himself ragged to keep his family together…
Wyatt's always been the caretaker for his three younger siblings, but when his parents' negligence becomes too much, he needs to step in and make things official. Keeping the kids out of foster care and raising them by himself is almost too much for one twenty-four year old to handle, but he'll do anything to protect his family. Even if it means turning to a staid and surprisingly attractive lawyer who's willing to take his case on a pro bono basis.
He's the best family lawyer in the state…
Forty year old Carter admires Wyatt's determination to raise his siblings despite his young age. And they should have no problem keeping things professional. After all, Wyatt is too young for him and way too busy taking care of three kids. But the more time that Carter spends with the family, the more he finds himself fitting in and hoping for more.
As long nights with Wyatt burn with the promise of passion, Carter will need to decide if he's ready to risk his heart to take a chance at having everything he always wanted with a man and a family he never knew he could need.
File Name:falling-for-my-lawyer-by-austin-bates.epub
Original Title:Falling For My Lawyer (Second Chance Lovers Book 3)
Creator:

Austin Bates

Language:en
Identifier:MOBI-ASIN:B07WW8KTNT
Date:2019-09-06T16:00:00+00:00
File Size:249.353 KB
Table of Content
1. Title Page
2. Contents
3. 1. Wyatt
4. 2. Carter
5. 3. Wyatt
6. 4. Carter
7. 5. Wyatt
8. 6. Carter
9. 7. Wyatt
10. 8. Carter
11. 9. Wyatt
12. 10. Carter
13. 11. Wyatt
14. 12. Carter
15. 13. Wyatt
16. 14. Carter
17. 15. Wyatt
18. 16. Carter
19. 17. Wyatt
20. 18. Carter
21. 19. Wyatt
22. 20. Carter
23. 21. Wyatt
24. 22. Carter
25. Epilogue
26. CHAPTER 1 Preview – Falling In Love With Someone So Different
27. Free Bonus Chapters!
28. Falling For My Lawyer