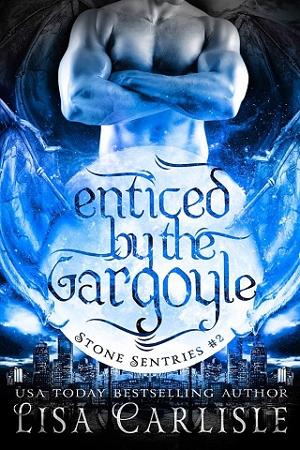 Are the demons truly gone?
The gargoyles remain on watch.
And her friend is trapped in an incubus-induced coma.
Larissa is a Boston cop who encountered the red-winged monsters during their rampage. The chaotic aftermath prevents rest any time soon. And a question remains unanswered–how was she able to combat demons using nothing but her hands?
Her new lover, Roman, a gargoyle shifter, believes it's because she's she's a witch. Ridiculous, right? She's a cop, like her dad. But, normal cops don't shoot bolts of energy at demons…
When she glimpses another supernatural threat, Larissa struggles with the vision. Is it her imagination tormenting her? Or worse–another premonition?
Book Details
File Nameenticed-by-the-gargoyle-by-lisa-carlisle.epub
Original TitleEnticed by the Gargoyle: Stone Sentries 2 (Boston)
Creator

Lisa Carlisle

Languageen
IdentifierUUID:07C2BE34-2AD4-4218-8E90-7F939D3E659E
File Size422.191 KB
Table of Content
1. Title Page
2. Copyright
3. Enticed by the Gargoyle
4. Other Books by Lisa Carlisle
5. VIP Readers
6. Contents
7. Chapter 1
8. Chapter 2
9. Chapter 3
10. Chapter 4
11. Chapter 5
12. Chapter 6
13. Chapter 7
14. Chapter 8
15. Chapter 9
16. Chapter 10
17. Chapter 11
18. Chapter 12
19. Chapter 13
20. Chapter 14
21. Chapter 15
22. Chapter 16
23. Chapter 17
24. Chapter 18
25. Chapter 19
26. Author's Note
27. Acknowledgments
28. About the Author
29. Also by Lisa Carlisle