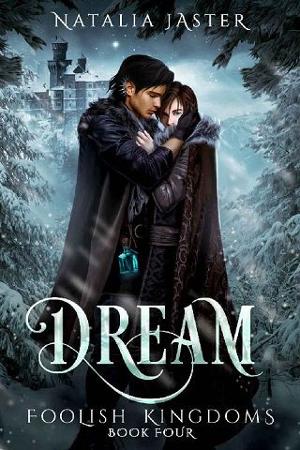 Lyrik is a rogue with skills.
In the Kingdom of Winter, he's a swaggering potioneer who hunts for wisdom—a brew that will shake the world.
It's the only secret he craves.
Except for the one boy he can't have.
Nicu is a dreamer with hopes.
He's an impish Royal who hunts for wishes—a legendary star that grants yearnings.
It's the only mystery he desires.
Except for the one boy he can't stand.
It's been three years since they clashed, never expecting to see each other again. But in a land of glittering frost, they might discover something more than wisdom or wishes. Something far more exquisite—and painful.
Book Details
File Namedream-by-natalia-jaster.epub
Original TitleDream (Foolish Kingdoms Book 4)
Creator

Natalia Jaster

Languageen
IdentifierMOBI-ASIN:B07MTS4JMM
Date2019-02-20T16:00:00+00:00
File Size384.340 KB