Dr. Single Dad by Holly Rayner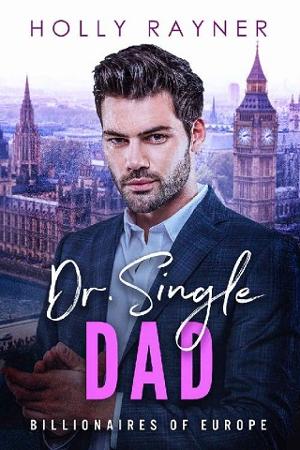 "He's outrageously gorgeous"
A doctor, a billionaire,
And a single dad to boot!
Could I be next to join this beautiful family?"
Jess is a nurse who loves her job, but her day begins and ends at the hospital, and at 32, she's still single. Little does she know, her inability to ever clock off is about to change her life forever…
After stepping in to help after a minor traffic accident, Jess soon comes to learn that the cute little boy she helped was none other than the son of Boston's hottest billionaire: Spencer Hunt, rock star of the medical world. And he wants to thank her in person!
The two hit it off, with Spencer offering Jess a job at his private clinic—a chance to learn from her medical idol, and a step closer to fulfilling her dreams. But does the gorgeous British doctor becoming her boss mean that he's now off limits?
As she falls further for the kind and worldly single dad, the two toe a blurry line between romantic and professional, and Jess feels envious eyes on her; it turns out she's not the first to fall for her dreamy British boss!
Meddling forces will work to part them; will the doctor prove to be the medicine she needs?
Book Details
File Namedr-single-dad-by-holly-rayner.epub
Original TitleDr. Single Dad - A British Billionaire Romance (Billionaires of Europe Book 6)
Creator

Holly Rayner

Languageen
IdentifierMOBI-ASIN:B07KB9H3GD
Date2018-11-12T16:00:00+00:00
File Size376.977 KB
Table of Content
1. Dr. Single Dad

Copyright
Chapter 1
Chapter 2
Chapter 3
Chapter 4
Chapter 5
Chapter 6
Chapter 7
Chapter 8
Chapter 9
Chapter 10
Chapter 11
Chapter 12
Chapter 13
Chapter 14
Chapter 15
Chapter 16
Chapter 17
Chapter 18
Chapter 19
Chapter 20
Epilogue

2. First Time Lucky

Introduction
Copyright
1. Josie

3. More Series by Holly Rayner