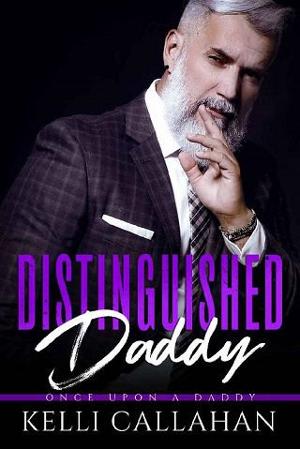 How could I possibly resist one night with the hottest Daddy alive?
Walker Delaney is a soap opera legend.
He turns every head when he walks down the street.
He's distinguished, bold, and hot-as-sin.
They even put him on the cover of Oh Daddy! Magazine.
Most women have a secret fantasy or two about him, and I'm no exception.
I thought I was seeing things when I walked into that bar.
But it was no illusion; it was really him.
He offered to buy me a drink, and well…
I guess you could say I was smitten at first sight.
Don't judge me.
Just look at him.
You would do the exact same thing.
I knew it was only one night, but I made the mistake of falling in love…
—
Are you ready to meet Walker Delaney? He's the kind of man that could charm the panties off a Nun. You don't stand a chance. When he tells you to call him Daddy, you're gonna do it with a smile on your face.
Book Details
File Namedistinguished-daddy-by-kelli-callahan.epub
Original TitleDistinguished Daddy (Once Upon a Daddy Book 3)
Creator

Kelli Callahan

Languageen
IdentifierMOBI-ASIN:B07RDF69VJ
Publisher

Kelli Callahan Books

Date2019-05-13T16:00:00+00:00
File Size385.865 KB
Table of Content
1. Title Page
2. Copyright
3. Contents
4. 1. Lauren
5. 2. Walker
6. 3. Lauren
7. 4. Walker
8. 5. Lauren
9. 6. Lauren
10. 7. Walker
11. 8. Lauren
12. 9. Walker
13. 10. Lauren
14. 11. Walker
15. 12. Lauren
16. 13. Walker
17. 14. Lauren
18. 15. Walker
19. 16. Lauren
20. Epilogue
21. Daddy's Best Friend: Sneak Peek
22. Join My Mailing List
23. Kelli's Voracious Vixens
24. About the Author
25. Also by Kelli Callahan