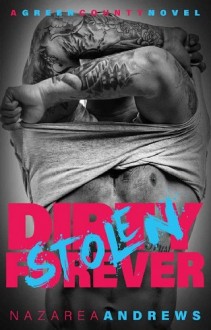 Colt Rayburn loved Aiden Delvin, once. A lifetime ago. Before duty and the Marines took him a world away, chewed him up and spit him out.
Aiden would have waited forever for Colt to come back. But Colt didn't want that, and he's rebuilt his life. Without the man he loves.
When Colt comes home from a deployment that went wrong, Aiden is there. Inexplicably back in Green County and impossible to resist. He swore he'd never go back to that place, never destroy Aiden the way he had when he walked away the first time.
But Aiden grew up and changed too, while Colt played war hero.
Both of them know what they want. After all this time. But can a love story that destroyed them once be rebuilt, when life and duty still hangs over them both…
Book Details
File Namedirty-stolen-forever-green-county-2-by-nazarea-andrews.epub
Original TitleDirty Stolen Forever (Green County Book 2)
Creator

Nazarea Andrews

Languageen
IdentifierMOBI-ASIN:B01G8615C6
Publisher

A&A Literary

Date2016-07-10T21:00:00+00:00
File Size227.688 KB