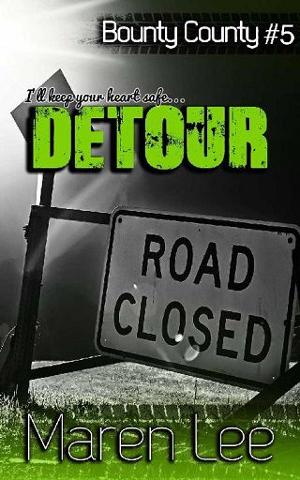 Stay low.
Don't get close.
Anne Taylor has been living her life by these two simple rules since she moved to Imminence in an attempt to disappear from her previous life. She works full time for the Bounty County Public Defender's office as a legal assistant, but she's spent the past five years faking smiles and keeping secrets. Save for a few shallow friendships, Anne is alone and that's just the way she needs to keep it.
Richard "Smitty" Smith is the opposite of alone. His work as a Bounty County deputy sheriff keeps him busy and lets him work with his best friend, Wesson. When he isn't saving his beloved home town of Imminence from crime, he's working to bring home a state football championship with the Imminence High School Iron Eagles. But now that the mysterious and beautiful Anne Taylor has come into his life, he wants more than just to work from sunup to sunset.
He's easy on her eyes, soothing to her soul, and impossible to resist. It's not that she doesn't want to tell him everything.
It's that, for Smitty's safety, she can't.
Will Anne's secrets be too much to bear? Will Smitty be able to protect her from the danger she swears still lurks? Will he be able to protect his own heart in the process?
Book Details
File Namedetour-by-maren-lee.epub
Original TitleDetour (Bounty County Book 5)
Creator

Maren Lee

Languageen
IdentifierMOBI-ASIN:B07PG33B21
Date2019-03-13T16:00:00+00:00
File Size301.743 KB
Table of Content
1. Warning
2. Prologue
3. Chapter 1
4. Chapter 2
5. Chapter 3
6. Chapter 4
7. Chapter 5
8. Chapter 6
9. Chapter 7
10. Chapter 8
11. Chapter 9
12. Chapter 10
13. Chapter 11
14. Chapter 12
15. Chapter 13
16. Chapter 14
17. Chapter 15
18. Chapter 16
19. Chapter 17
20. Chapter 18
21. Chapter 19
22. Chapter 20
23. Chapter 21
24. Chapter 22
25. Chapter 23
26. Chapter 24
27. Chapter 25
28. Chapter 26
29. Chapter 27
30. Chapter 28
31. Epilogue
32. Need More Bounty County?
33. Acknowledgments
34. About the Author