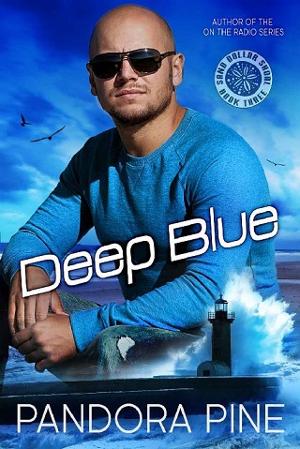 Once a cheater, always a cheater?
As co-owner and head chef of Sand Dollar Shoal, Former Navy SEAL Gregor Allen's life should be coming up roses. Instead, he's stuck watching his friends fall in love with the men of their dreams while he consoles his lonely heart by spending all of his free time in the hotel's kitchen, perfecting his recipes.
Julian Parsons' life is falling apart at the seams. After his wife caught him cheating with another man, she divorced him, got primary custody of their son and outed him as The Shadow, Julian's anonymous food critic alter-ego. Now jobless and homeless, all Julian has left is a two week vacation at Sand Dollar Shoal with his five-year-old son, Henry.
When Julian and Gregor meet there's an instant attraction, but Gregor isn't sure he can get past Julian's cheating ways. Despite his misgivings, the chef risks his heart, and grows closer to Julian and his son. When an anonymous blogger starts posting negative reviews about Gregor's food, he can't help but think his new lover is behind the malicious attacks.
With his professional reputation on the line, will Gregor learn to trust Julian, or will their budding love be lost to the deep blue sea?
Book Details
File Namedeep-blue-by-pandora-pine.epub
Original TitleDeep Blue (Sand Dollar Shoal Book 3)
Creator

Pandora Pine

Languageen
IdentifierMOBI-ASIN:B0716W4CX8
Date2017-06-12T16:00:00+00:00
File Size208.087 KB