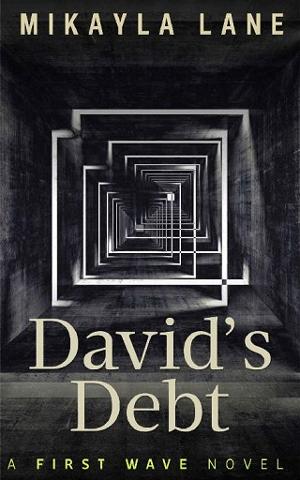 Lt. David Jacobs thought he'd done an excellent job of putting his past behind him. With only the Sibiox, Gibly knowing his darkest of secrets, he believed the pain of the past was finally left where it belonged. In the past. It only took one urgent phone call to bring all his nightmares into the light of day.
Now he's going to cross the country and head towards what he believes is going to be the finality of his nightmares, the end of a promise he never should have made and the repayment of a debt he never should have owed.
But David will quickly discover that the years of nightmares were of his own making, and he's got one last chance to make things right. This time there's more at stake than he ever could have imagined, but if he succeeds he may find it's the one debt, he'll gladly spend forever repaying.
Book Details
File Namedavids-debt-by-mikayla-lane.epub
Original TitleDavid's Debt (First Wave Book 11)
Creator

Mikayla Lane

Languageen
IdentifierMOBI-ASIN:B0742DZZFB
Date2017-07-17T18:30:00+00:00
File Size248.052 KB