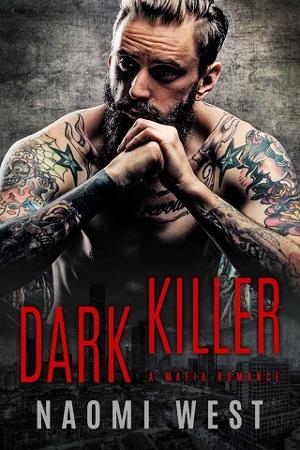 Sleeping with my newest client broke every rule in the book.
And now, he's about to break me.
This case should have been a slam dunk.
But nothing with Enzo Marino is as simple as it seems.
I just wanted to do a good job so I could prove myself to my new law firm.
But things started going south the second Enzo strolled into my office.
He acted like he owned the place.
Like he owned ME.
With dark hair, piercing eyes, and a body rippling with muscle, the mafia bad boy makes me want to get down to dirty business.
Like appealing off my clothes and serving him with hard, hard time.
But it's not all fun and games.
When the police show up with mountains of new evidence, a cover-up becomes the only way for Enzo to avoid jail.
And to do that, he'll need my complete – not to mention ILLEGAL – cooperation.
Before I know it, I'm dancing with the devil on the wrong side of the law.
I have to get every step right.
Because there's only two ways out of this mess:
In Enzo's bed…
Or six feet under.
The dark killer has his hands on my heart.
Book Details
File Namedark-killer-by-naomi-west.epub
Original TitleDark Killer: A Mafia Romance
Creator

Naomi West

Languageen
Identifieruuid:cca3f8d4-1459-4a0e-8e77-e2b2d7d99223
Date2018-11-14T00:00:00+00:00
File Size747.685 KB
Table of Content
1. Dark Killer: A Mafia Romance
2. Chapter One
3. Chapter Two
4. Chapter Three
5. Chapter Four
6. Chapter Five
7. Chapter Six
8. Chapter Seven
9. Chapter Eight
10. Chapter Nine
11. Chapter Ten
12. Chapter Eleven
13. Chapter Twelve
14. Chapter Thirteen
15. Chapter Fourteen
16. Chapter Fifteen
17. Chapter Sixteen
18. Chapter Seventeen
19. Chapter Eighteen
20. Chapter Nineteen
21. Chapter Twenty
22. Chapter Twenty-One
23. Chapter Twenty-Two
24. Chapter Twenty-Three
25. Chapter Twenty-Four
26. Chapter Twenty-Five
27. Chapter Twenty-Six
28. Books by Naomi West

Rampage: A Motorcycle Club Romance (Filthy Fools MC)
Ravage: A Motorcycle Club Romance (Demon Riders MC)
Ruin: A Motorcycle Club Romance (Butchers MC)
Ryder: A Motorcycle Club Romance (Midnight Hunters MC) (Dirty Daring Devils Book 3)
Xavier: A Motorcycle Club Romance (Reaper's Hearts MC) (Dirty Daring Devils Book 2)
Wheeler: A Motorcycle Club Romance (Satan's Sons MC) (Dirty Daring Devils Book 1)

29. Mailing List